The one where we cook for 27,000 people over five episodes
Good morning.
We've finished stirring the final pots in Eat Up, the series where On The Red Dot ventures into five kitchens to cook for a total of 27,000 people.
We knew big-batch cooking was going to be a whole different ballgame from the usual kitchen escapades. So we enlisted Masterchef Singapore Season 2 winner, Derek Cheong, and Season 1 runner-up, Genevieve Lee.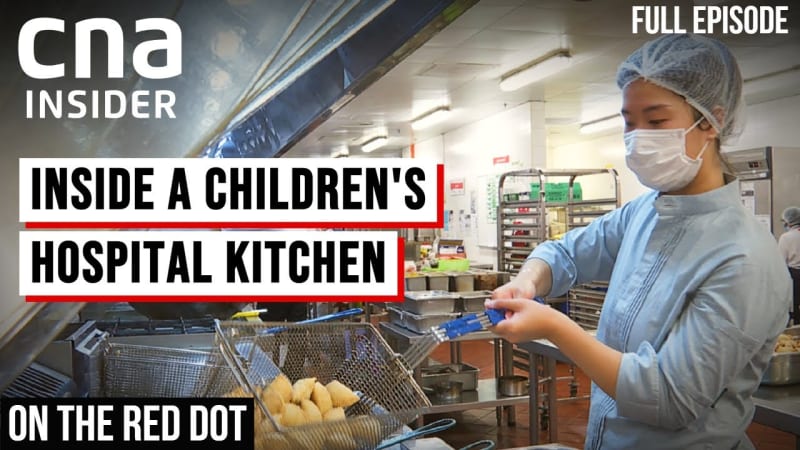 Derek begins at Nazreen Catering and faces the challenge of cooking for three Malay weddings in one night. He discovers the art of slow-cooking 5 massive pots of mutton biryani without popping the lids to taste or check if they are done.
Next, he teams up with the self-taught head chef and his crew at Singapore Buddhist Lodge to whip up 15 vegetarian dishes for 7,000 people on Vesak Day. Fun fact: the head chef isn't even a vegetarian!
Then, Derek cooks Indian vegetarian meals at Krsna's Free Meals. He discovers how meals are planned based on ingredients they are given, and how this place manages to serve two nutritious meals to 3,000 migrant workers daily on a shoestring budget.
Genevieve's culinary adventure begins at Sri Srinivasa Perumal Temple where free lunch is prepared for 13,000 people during the holy month of Purattasi. Each dish cannot be taste-tested as it is cooked. So, preparing each dish becomes a test of faith.
A different challenge arises at KKH, Singapore's largest women's and children's hospital. The kitchen team must cater to patients with varying medical and dietary needs. So, big-batch cooking here goes beyond taste – it's about variety, nutrition and making sure every spoonful contributes to recovery.
The five challenges are as diverse as the dishes and it takes strategic planning, secret recipes and teamwork.
June Lee
Executive Producer, On The Red Dot
Copyright © Mediacorp . Mediacorp Pte Ltd. All rights reserved.