View our new, 2025 interactive brochure
We are pleased to share with you our 2025 Worldwide Voyages Digital Brochure. Take your exploration to the next level with breathtaking imagery and videos to inspire your travel dreams, with unique destinations across the globe.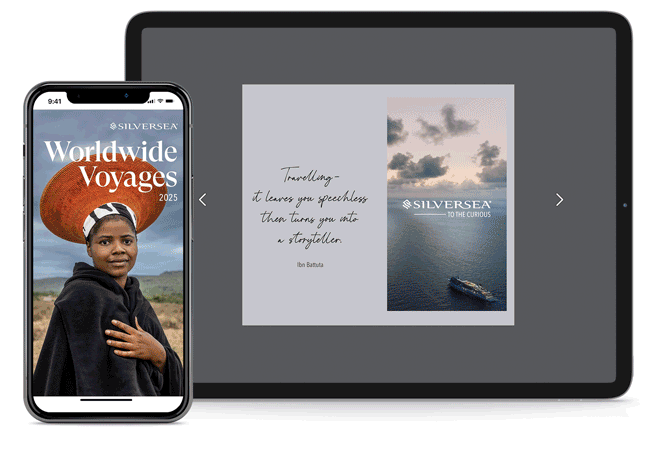 FIND YOUR 2025 VOYAGE OF DISCOVERY
Contact your Travel Professional, book online at
Silversea.com
or the Silversea reservation team:
+61 2 9255 0600
GENERAL EXCLUSIONS:
All fares, savings, offers, programmes, and itineraries are subject to change without notice. Any fares shown are per guest, based on double-occupancy. Additional restrictions may apply. This document may contain inadvertent technical or factual inaccuracies and typographical errors. Silversea reserves the right to correct errors and omissions at any time without prior notice, and to cancel any offered product, service, programme, reward, savings, credit, amenity, etc. in the event of any error or omission in the description, including pricing and availability. Visit
www.silversea.com/terms-and-conditions.html
for full offer details and complete Terms and Conditions.