Make your summer 2025 unforgettable
PREPARE FOR A SUMMER YOU'LL ALWAYS REMEMBER
Get ready to uncover the hidden and discover the iconic with the new Summer 2025 'Gems & Icons' Voyage Collection. Sail in unparalleled luxury, connect with new cultures and experience moments you'll treasure forever.

Choose from 409 life-changing locations, in 60 countries including 24 new destinations when booking opens on 20 September.
Iconic sights and hidden gems
From world-famous cities to rarely visited destinations. Go off the beaten path to encounter extraordinary people, places and stories you'll treasure for years to come.

authentic experiences
Go beyond the common sights to connect more closely with the culture and landscape of each location. Immerse in enriching experiences at sea and authentic experiences ashore.

enriching exploration
Deeper, longer, richer, further. With new itineraries, extended stays and fewer days at sea, there is no greater expression of immersive travel than a Silversea voyage.
Journey to incredible places in the style and comfort you deserve.

More personalised service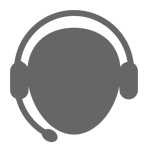 READY TO START PLANNING?