Silver Nova: Engaging the Destination
Expansive Views Into Extraordinary destinations
Sweeping 270° views are the hallmark of Silver Nova's ground-breaking design that prizes openness over symmetry to invite immediate, more immersive connections to fabled destinations from the ship's every vantage point. Suites boast floor-to-ceiling windows and private balconies with glass balustrades to create seamless vistas, whilst the uppermost decks become one with sea and sky featuring our fleet's largest pool and al fresco dining and cocktail spaces, all opening onto each destination with uniterrupted views.

Enjoy a two-category upgrade in select suites and a $1,000 Shipboard Credit per suite when you book select itineraries by 31 May 2023.
A GLOBAL SHOWCASE: 2023-2025
On a near circumnavigation of the world, more than 40 expertly curated and deeply immersive voyages appeal to every inclination for discovery.
The fabled coasts of Spain, France, Italy and shores beyond are packed with culture, charisma and crystal-clear seas. Come discover legendary UNESCO sites, renowned museums, and the endearing hospitality of our home.

Beyond the ancient glaciers, majestic fjords and snow-capped mountains, more than the stunning wildlife, unspoilt nature and Gold Rush mining towns, the Last Frontier is home to a culture more than 20,000 years old.
This year Silver Nova will sail Peru, Ecuador and Panama. Winter 2024 sees her visiting South America, from the Atacama Desert to the Chilean Fjords, including a 72-day Grand Voyage, calling at 38 ports in 18 countries.

Silent fjords and thundering waterfalls. Sandy shores and abundant wildlife. The world's oldest indigenous lands and its youngest cities. Explore wildlife reserves, sip famous wines, and marvel at the staggering beauty.
Travel deep into the enchanting realms of volcanic isles and eco-rich landscapes on immersive itineraries visiting an astonishing array of destinations, from harbours boutique and rarely seen to the iconic Panama Canal.

In a land where ancient cultures and sacred traditions thrive amidst soaring skyscrapers and modern gastronomy, savour the flavours of Asia from Singapore to Seoul, and at our S.A.L.T. culinary lab on board, too.
A NEW DIMENSION IN LUXURY
Aboard Silver Nova you will be spoilt for choice with eight exceptional restaurants – including expanded spaces for our gourmet S.A.L.T. experiences; ten unique bars and lounges; and Otium, our immersive spa and wellness concept.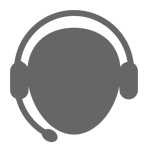 READY TO START PLANNING?
Visits:97
Today: 1
Total: 3288161