Through the end of the month
Subscribe today
The Digital Daily – Now Only $7.50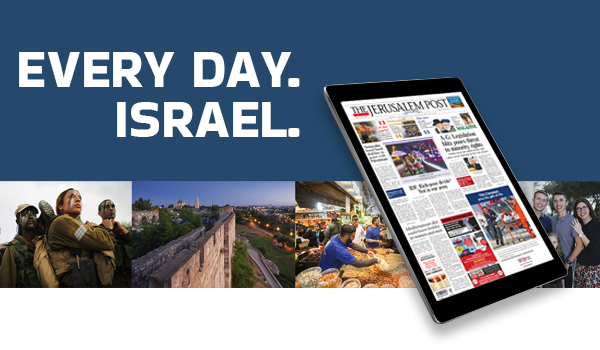 The Jerusalem Post is now offering access
to the daily print edition to our readers abroad!
Get the new "Digital Daily" delivered to your inbox and read the newspaper like you live in Israel.
The Digital Daily is an HTML 5 e-paper. The Friday edition includes the Magazine.
In honor of Israel's 75th birthday
The digital edition costs only $7.50.
Every Day. Israel.
Visits:40
Today: 1
Total: 3287400